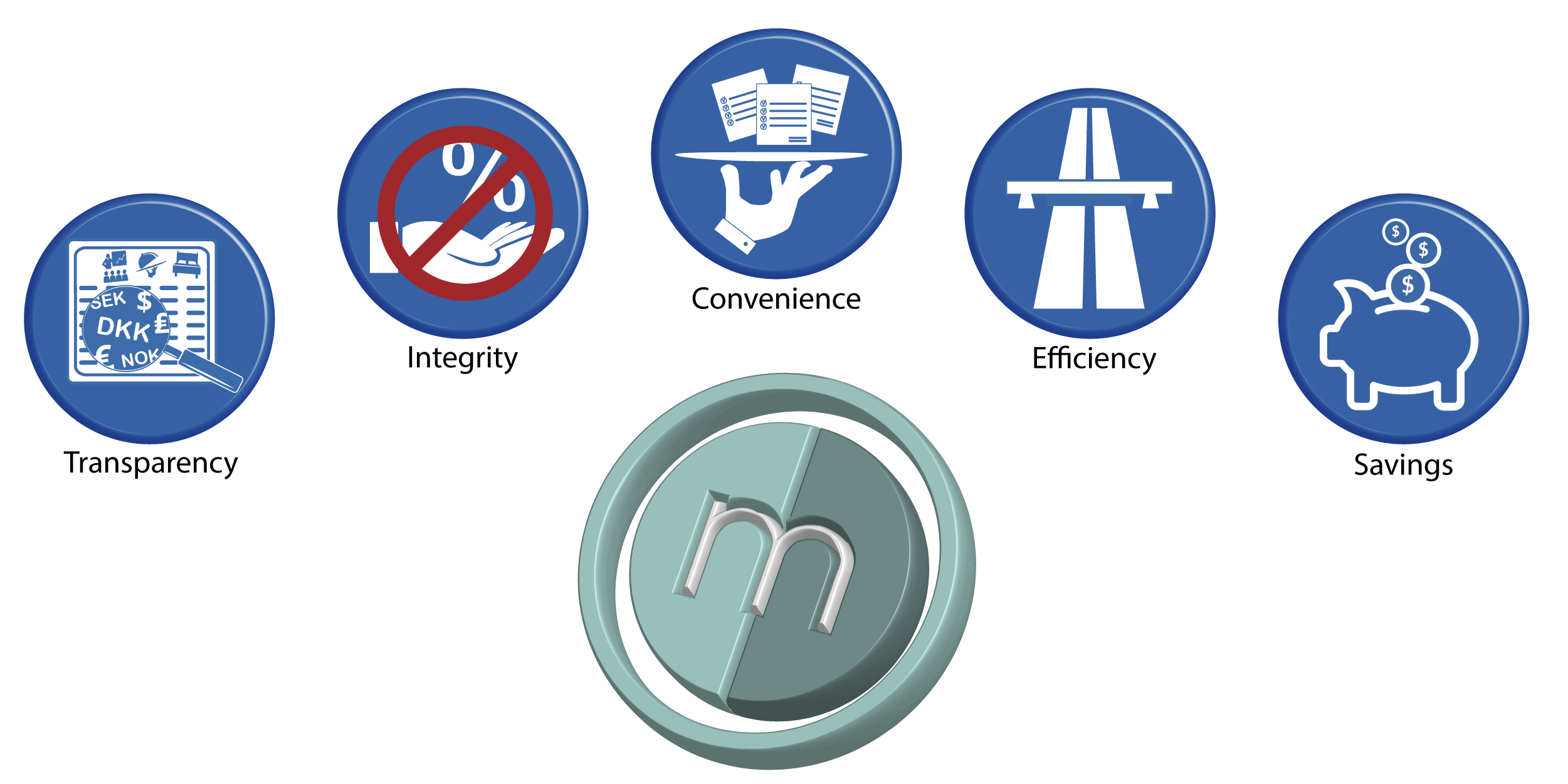 We have our backgrounds within corporate travel, aviation and software design industries and have seen how "online" has reduced companies' spend on keeping the work force mobile. This has not happened yet in the market for off-site meetings, conferences and events, but we are here to change that.
We are driven by a strong desire to
Provide transparency everywhere
Deliver reliable benchmarking tools
Maximise efficiency to reduce transaction costs
Enable a basis for compliance management
The meetings market is far from transparent and transaction costs are generally high. So we have based the design of the platform to address these beliefs:
Meeting planners need to engage personally and have hands-on throughout the process
Good procurement requires both insights into details and an overview of the big picture
Faced with thousands of vendors and very few standards, benchmarking is challenging
Lack of accurate knowledge about spend makes it very difficult to leverage the buying power
Lack of transparency just makes it so much more difficult to know you're getting the right product at the right price
Everything we do aims at bringing transparency and accurate benchmarking opportunities to both meeting planners and category managers, which is why the two user groups work from one and the same platform - as illustrated above: Anything the meeting planner does, generates data that is organised and put at  the disposal for the category manager who in turn can improve the sourcing process for the benefit of the meeting planners. It's a logical and healthy symbiosis that leaves meeting planners in full control, but better equipped to make the right decisions when planning an off-site meeting or event.
We are enabling corporate customers to manage their meetings spend with the same efficiency as they do for other categories.
We are working closely with our users on either side to keep adding efficiency to the process with the intention to remove costs from the sourcing process and generate real savings to the P&L.