Better data - better rates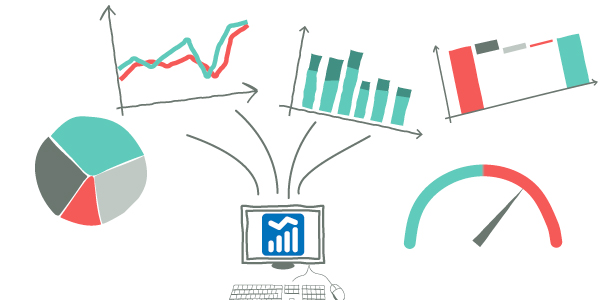 The easy access to accurate and complete data about spend and consumption allows you to manage off-site meetings with the same degree of efficiency that you do for other indirect sourcing categories.
Virtually all the companies we have talked to have learned that their spend in the category was bigger than expected, but what is more important is that we can demonstrate that the companies that take a strategic approach to the sourcing of venues for meetings and events enjoy lower costs than those that do not. It is really that simple.
The market is fragmented and anything but transparent; even experienced meeting planners are often challenged. Moreover, the sourcing is often highly decentralised and irregular, which has made it difficult to implement and sustain a sourcing policy efficiently.
Meeting Manager is built solely to address and overcome all these challenges. This affects the way we do business:
We are perfectly independent from the vendors, financially and otherwise
We track and record all transaction data in our data warehouse and deliver your reports in convenient MS Excel-files.
Our independence enables us to act freely on your behalf towards vendors in every aspect
You will never be exposed to commercials, banners or other "noise" on the system
All dialogue with vendors, both for you and the meeting planners is direct and unfiltered
All received proposals are presented exactly as is, but structured to allow for perfect like-for-like benchmarking
The Sourcing Tool (RFPs) is perfectly integrated, which secures that agreements are up-to-date and visible to meeting planners
The system is the only one of its kind and since we have NO INCOME FROM SUPPLIERS in any way, you will have to pay for using it. However, our track record demonstrates that in addition to providing full transparency, maximum compliance and spend control, your savings will amount to around 3-6 times the cost of using the system: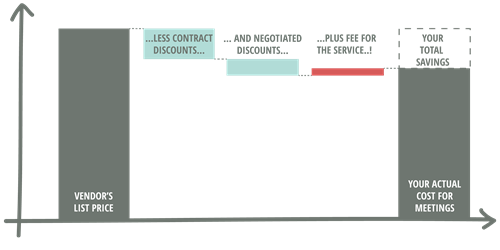 Our track record is documented. Read our business case, which is built together with our largest customer.