Full solution for Meeting Planners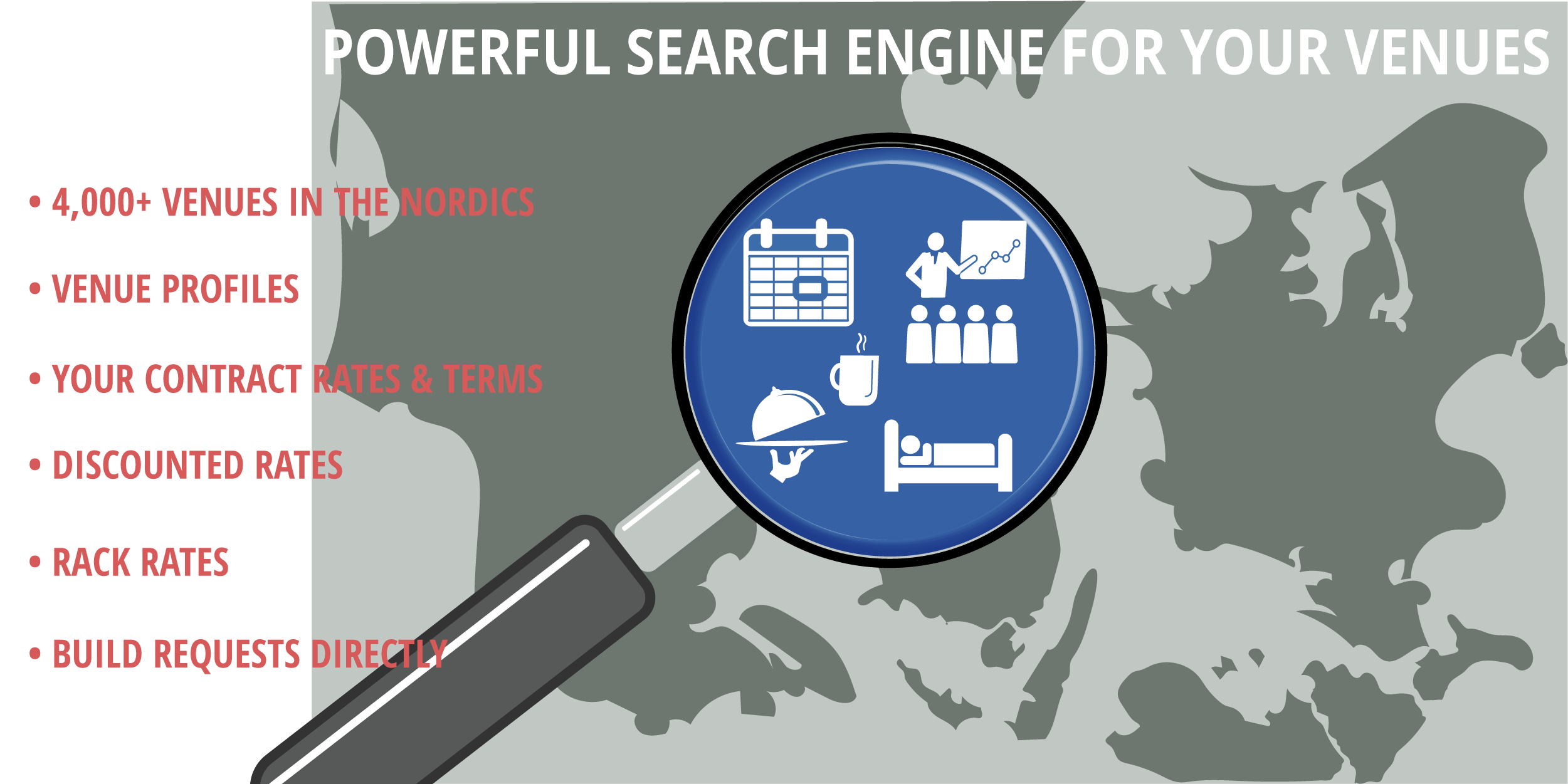 Meeting Manager gives you an unrivalled search engine. You'll search among thousands of meeting venues in the Nordic region and find the ones you are looking for in a matter of seconds - even the small or possibly otherwise unknown ones.
You can begin your project with a venue search - or you can do it later, for example if you find yourself in need of adding more venues to your project. There is no right sequence of events; the search engine is there when you need it. You have several other useful functions available, like: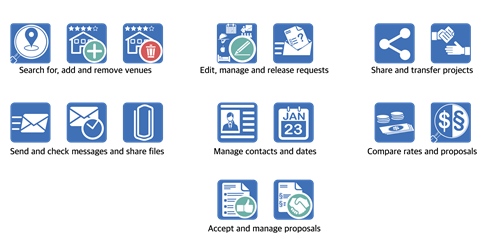 You have several other useful features conveniently at hand:
Your choice of language, currently English or Danish
Your choice of preferred currency (for proposal display)
Automated notification of your vendors
Quick access to received proposals and rates
Free choice between fixed or flexible date for your event
Base new requests on copies of old ones to save time
Full flexibility to build requests that cover all your needs, however detailed
Budget module, if you want to include 3rd party costs for complete budget overviews
Your meetings are "private", but you may invite one or more of your colleagues to work on yours
Transfer "ownership" of your project to a colleague as/if required
Add new or remove existing venues to your project whenever needed)
Limit searches to include contracted vendors only
Approval facility that allows you to obtain approval before accepting a proposal (The approver won't need to login)
"Agreement document" that clearly accounts for the agreement you've entered into (parties, services, rates, cancellation terms etc.
And more are continuously added and they're usually created on the basis of our dialogue with users.