Flexible solutions to fit your needs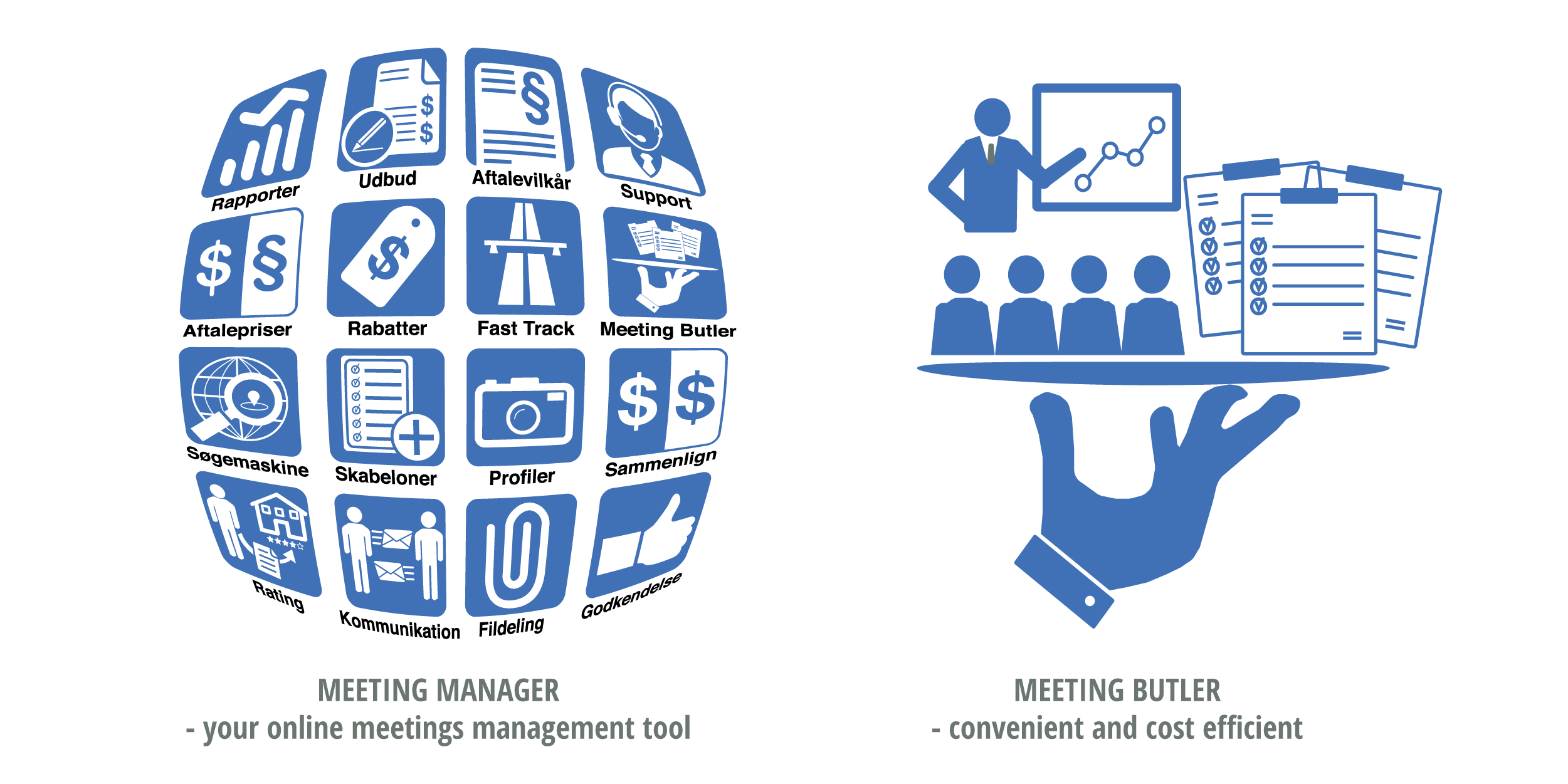 New systems usually means lengthy implementation plans with loads of training and planning. That may be difficult to fit into a busy schedule, but we've got the solution for you. You can get started today if you select the Meeting Butler, our concierge-service, for a start.
No need for implementation or for training. Later - if and when need arises - you can begin using the system on your own and do that at your own pace.
Either way, all the features and facilities are at your disposal: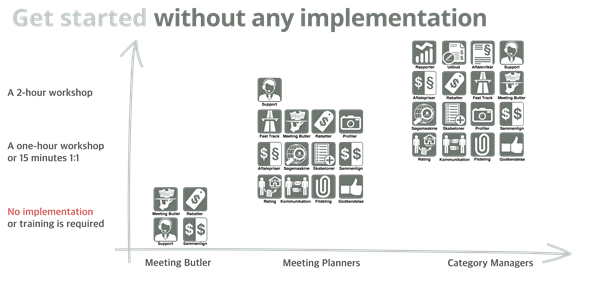 And whichever way you chose, we'll make sure that
Your existing supplier agreements are loaded onto the system and becomes visible to all the meeting planners
All your transactions are recorded and stored in our data warehouse and we'll provide you with your quarterly reports
You've got full and unlimited access to support within office hours