Easier, faster and cheaper...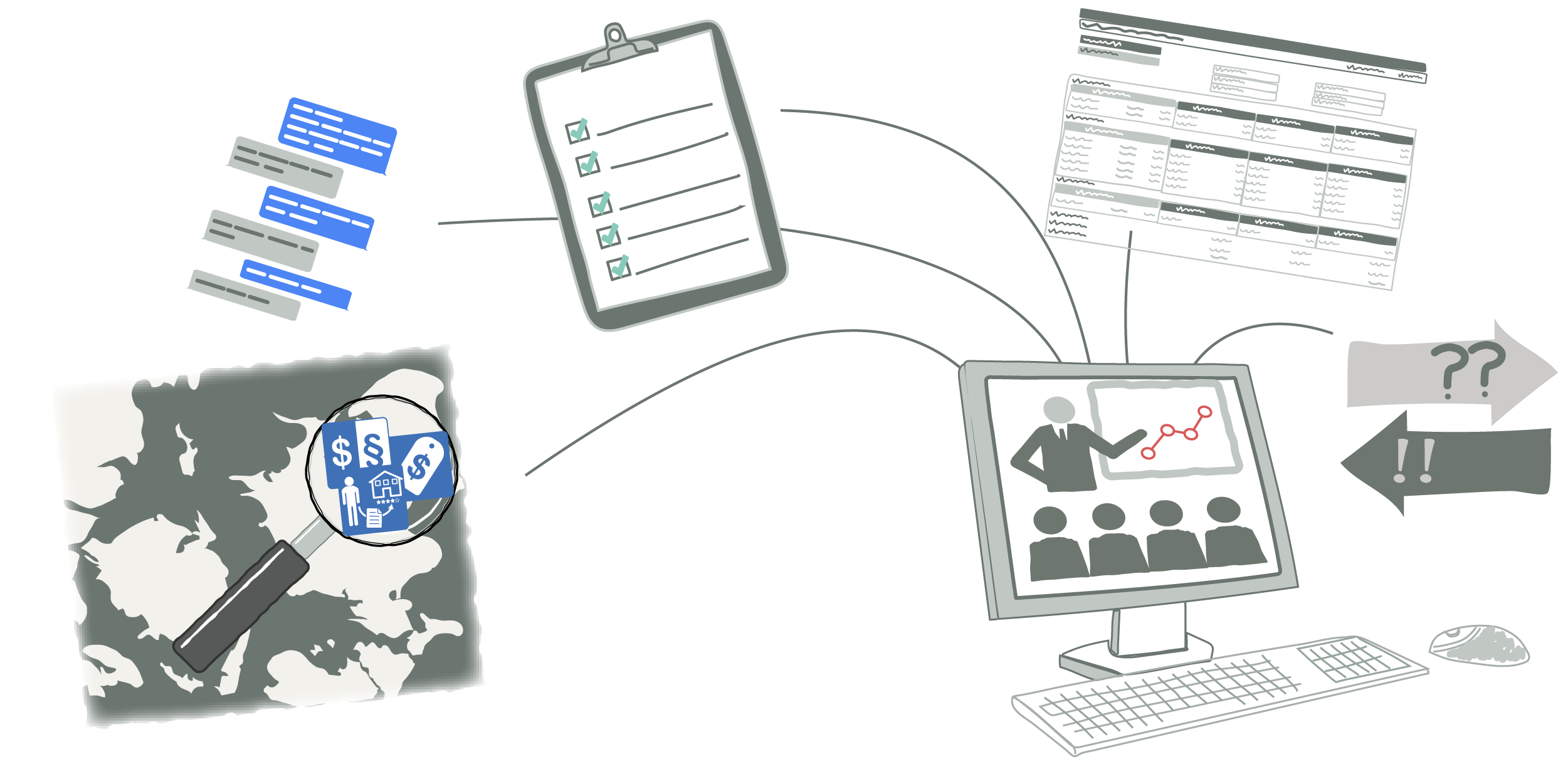 The module for meeting planners is developed in collaboration with professional users and has everything you need to plan and buy your off-site meetings:
Search among more than 1,100 venues (your contracted vendors are always displayed first) to find the right venue
Check your contract rates, the discount rates we have for you and of course the accompanying cancellation terms etc.
You have a wide range of flexible templates at your disposal
You stay in touch with all your vendors - directly and unfiltered - and may even exchange files with them
Getting started is easy and you'll just pick the way that suits you best:
Use the super fast FAST TRACK-solution to build and release complete requests in less than 30 seconds
Use the convenient MEETING BUTLER-option and let us get you 3-4 quality checked proposals for you
Start by searching for suitable venues and then build your request with or without the built-in templates, or use the Classic option to start by building your request with or without the templates and then add the venues you want proposals from later - or vice versa
You are in charge of every element of the process. You are directly in touch with all your vendors and will save hours and hours, in particular if you need to have a meeting during a periode with sold-out venues and need to ask many venues for proposals. But - most importantly: You have an overview of all proposals that is updated in real-time: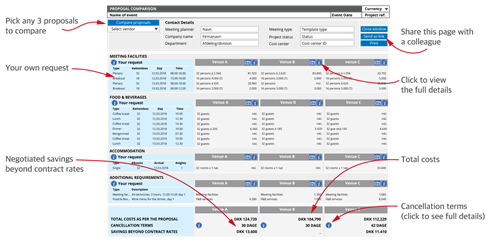 Like-for-like comparisons:
Proposals from meeting venues usually come in several different formats and are full of terms/conditions in fine print. These are usually very difficult to compare like-for-like, but we have eliminated this problem: All proposals arrive in identical formats and are easily benchmarked with a few mouse clicks. And - you can share this 'live update' with colleagues with a mouse click, of course. You can see an example right here.
The overview is continuously updated in real-time and lets you compare selected proposals against your own request - and all the details are included.