Sustainability driven venue sourcing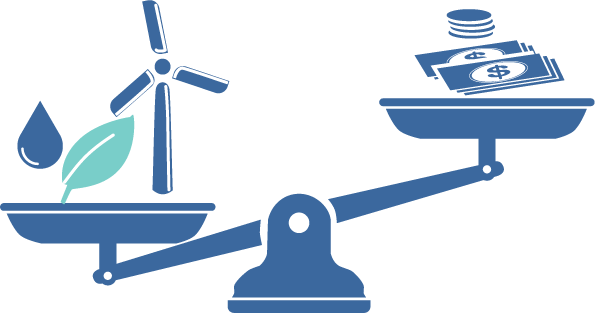 Meeting Manager has added a "sustainability" dimension to the platform's existing features: Now you may define your key criteria for sustainable venue sourcing and then let the system rank all received proposals against your defined policy.
Comparing and benchmarking proposals has been a challenge due to the many different proposal formats. Meeting Manager has eliminated these challenges since the very beginning as it allows for perfect like-for-like comparisons on products, prices, terms etc. But now we've taken it a bit further and includes "sustainability":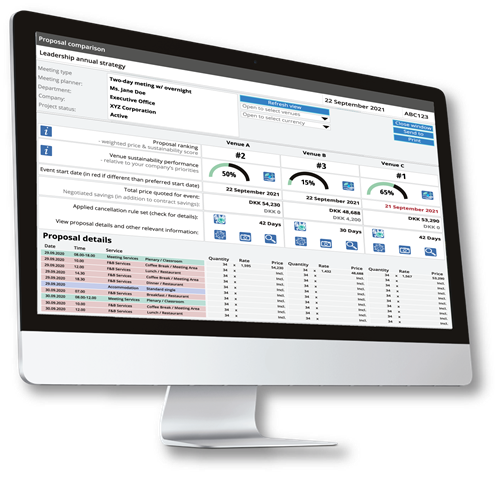 The illustration above explains how the system performs benchmarks and instead of providing meeting planners with endless information about various sustainability initiatives, the system simply tells you which proposal that is the best match. Of course, both 'sustainability' initiatives from the vendors and the total price of the proposal is taken into account. And yes, all the information provided by the venues is available at a mouse click - along with a lot of other vital pieces of information, like proposal details etc.
The facility has been developed in close collaboration with experts from some of Denmark's largest companies and the ambition has been to provide a solid basis for compliance management within "sustainable procurement". Needless to say, customers will also receive regular reports to monitor compliance levels etc.